Are you new to the US and need to buy a new car?
Do you have limited or no credit?

Here's how Suburban Toyota can help you:
We regularly help a dozen or more people that are also new to the US.
We have an established relationship and streamlined processes with Toyota Financial Services to quickly help customers with financing needs.
We are often able to get preferred finance rates for new US residents.
We treat all new US residents with the same respect and service as all customers.
When it comes to getting your first new car in America, Suburban Toyota can help!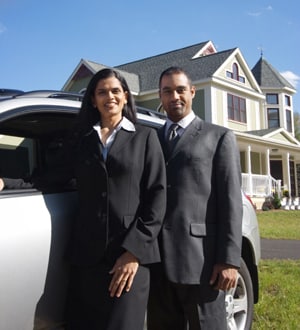 Auto Financing for New Immigrants with Little or No Credit

Frequently Asked Questions

Q: Can Suburban Toyota help immigrants who have little or no credit?

A: We have been open for business since 1986 and specialize in serving new immigrants to the U.S. since the beginning. We assist 10-12 new immigrants to the U.S. each month get a new Toyota.  Many have no credit established yet, others have very little credit history to draw from.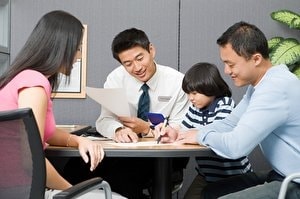 Q: What should I expect when financing/shopping for a car?


A:  You can first expect to be treated with respect from our Master Certified Sales team. Secondly, because we work with Toyota Financial, you may be eligible to receive a Tier 3 or higher rate. This could mean interest rates as low as 0% on some models. 


Q:  Can I purchase as well as lease a new car?

A:  Participants in Toyota's New to the Country program can choose to either lease or finance a new Toyota from Suburban Toyota of Troy.  The same parameters apply to both.  


Q: Can I avoid higher interest rates?


A:  Yes.  By coming to Suburban Toyota of Troy and working with our streamline application process via Toyota Financial, you will receive a very competitive interest rate, even if you have limited or no credit.  As you build good credit history, you will be able to qualify for even better interest rates. Refinancing the car later or trading it in for a newer car may allow you to get a much lower interest rate due to your established credit history.


Q: Will a co-signer be required?

A: In most cases a co-signer is not required, however having someone with established credit to co-sign could help the approval process. Co-signing on a car loan can mean that the co-signer is responsible for payments should the original borrower default on paying back the loan.


Q: How can I build credit so I don't need a co-signer.


Apply for other credit cards - department stores, gas cards, and a major credit card. Pay the bills on time. Create and watch your budget to make sure what you can afford to pay monthly car payments and insurance payments. Build up a sizable down payment, which will be required.